The Obedience Club of Corpus Christi trials June 9, 2001.

Judge Frank, Tara and Collie Morgan, Sophia and Australian Shepherd Crockett, and Gail and Australian Shepherd D'Hanis.
Tara and Morgan finished their Companion Dog title (CD), so did Gail and D'Hanis.
Sophia and Crockett picked up a leg in Open.
The very next day, Tara and Morgan went High in Trial!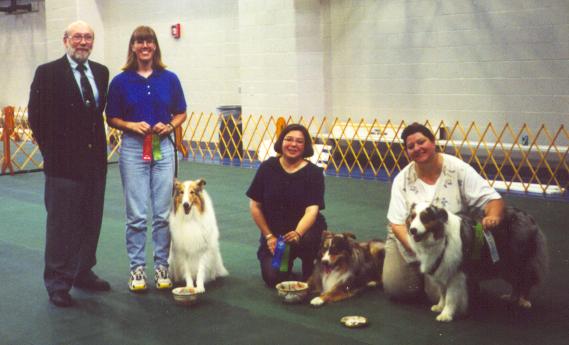 More Fun Stuff!!! Herding anyone??? Yes, please Kasa, the Puli puppy says: